Members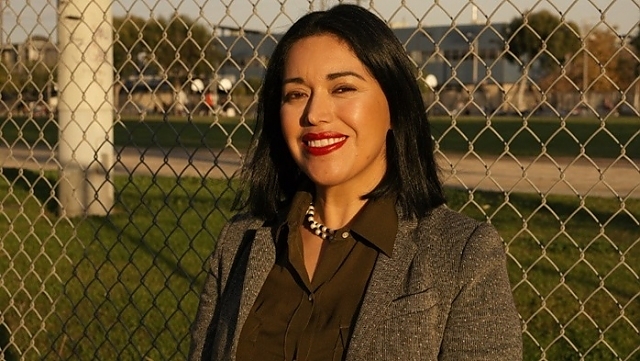 Erika Toriz
Executive Director
Born and raised in a small town outside Mexico City, Erika Toriz-Kurkjian is the Founder and Executive Director of Haven Neighborhood Services, a non-profit financial/housing counseling organization located in Los Angeles. With more than 22 years of experience in Financial and Housing Services, she knows first-hand the day-to-day financial struggles of Low-and Moderate-Income (LMI) individuals/families. Thus, she has devoted her life to implementing and developing effective prevention and intervention financial and housing programs to financially secure and advance economic opportunities in LMI communities.
Her experience details a dynamic leadership quality with a proven track record in advancing communities who are economically vulnerable. What distinguishes Mrs. Toriz from other Executive Directors is that she is extremely involved in programming. Oftentimes, you will find her instructing financial literacy workshops and/or providing direct financial coaching/counseling to the community. Mrs. Toriz' core values are strongly embedded in maximizing the quality of our organization's day-to-day programming and operations. These efforts include: Collaboration, Effectiveness, Empowerment, Excellence, Integrity, Responsibility, and Stewardship.
Prior to Haven Neighborhood Services, she worked for two major banks in the Lending and Real Estate department: Bank of America and Washington Mutual. Her first job was as a Housing Counselor working for ACORN Housing, one of the biggest housing counseling agencies in the USA. Her experience has taught her that the organizational culture must permeate these values from top to bottom to ensure success of the organization. She truly believes that an Executive Director should be proactive and involved to better understand ways to enhance programming to alleviate financial stressors of LMI individuals/families.
Mrs. Toriz is the Chair of the United Parents and Students, Chair of Credit Builder Alliance working group for the Alliance for Economic Inclusion FDIC in Los Angeles, board Secretary and Co-Founder of A. P. Medical Corporation.She is also a proud member of Bank on LA, and America Saves. In her free time, she enjoys spending quality time with her family and friends.