Members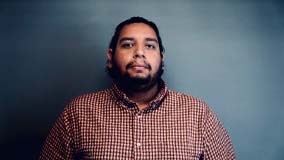 Jose Simon Torres
Financial Coach
Jose Torres is a financial coach supporting the mission of Haven Neighborhood Services, to increase the financial capability of Low-and Moderate-Income (LMI) individuals and families through counseling and supportive services that are essential to achieve financial security and further to realize financial goals by applying effective money management skills.
Jose has been involved in supporting community programming since grade school. During his experience at California State University, Dominguez Hills he has acknowledged the need for community empowerment and the importance of cultivating personal and public service values that support our most impacted communities and the least advantaged families/individuals.
Jose has seen how consumers are targeted through predatory marketing, as well as a lack of transparency from secondary money services. He strongly believes financial education has empowered many community members away from the mismanagement of finances.
"With support, financial education and services will continue to encourage LMI communities to gain equitable wealth-building opportunities and beyond."
-Jose Torres